Happy New Year to my fabulous blog followers!  To say 2014 was challenging is putting it mildly.  Last year was more like a crazy roller coaster ride, with so many ups and downs.  There were some fabulous parts to the year, such as; many delicious recipes were shared.  So, I have compiled the top twelve recipes that you the readers loved the most.
Some things to look forward to in 2015: more recipes, of course! Last year I discovered I had to start on the diabetic diet.  I also need to enjoy foods lower in sodium due to hypertension.  AND focus on foods that help reduce inflammation due to my arthritis.  This year will be fun, because I will explore new recipes, new flavors, and new ideas.  Some of the recipes will be shared here, while some of the meals will be just shared on social media.
Here are a few things coming in the next few months.  I have four lovely cookbooks I will be reviewing for you.  A few products to review and possibly include a recipe using the product.  Plus, I will be publishing four more romance books this year, and they will all include recipes made by the characters.  Did you see my post sharing the romance book I published in November?  Here is the link for the post.  Now let's enjoy your favorite recipes!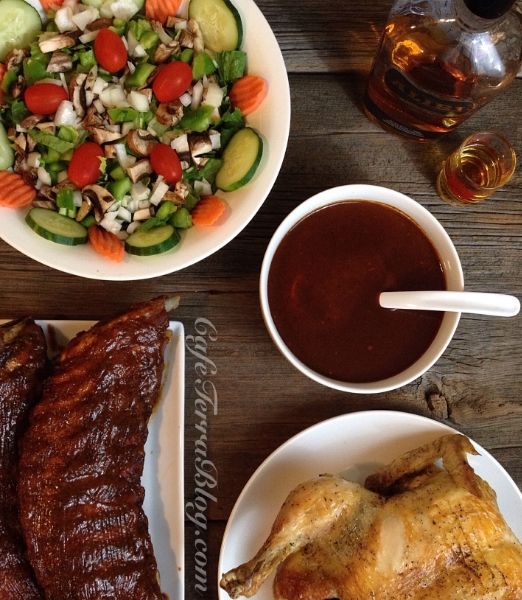 Bourbon Barbeque Sauce with Alibi Whiskey
Golabki (Stuffed Cabbage Rolls)
One thing is for sure from this list, you all love when I bake or cook with booze.  So, expect to continue seeing more recipes incorporating booze. Have a healthy and happy New Year my friends!