If you are a regular here at Cafe Terra, then you know of my many health issues that surfaced in 2014.  Now my diet consists of a diabetic diet, with gluten free, vegan, and vegetarian intermingled.  Why not have variety, right?  With my many changes, there have been many nights where I go to bed slightly hungry, or wake up at 3:00am starving.  Choosing the perfect late night snack is important.  Here is a fun and delicious option, that is also a healthier choice.  Let's grab one Midnight Crunch and one Cookies n'Dreams bar to feel happy and satisfied.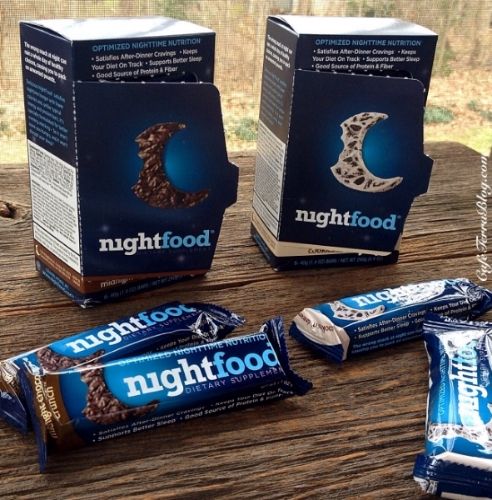 Nightfood bars have two different flavors to choose from, midnight chocolate crunch and cookies n'dreams.  They will satisfy your after dinner cravings, and support better sleep.  The bars are a good source of protein and fiber, fewer calories, and formulated to not leave you hungry.
Bonus to me, you can pronounce all the ingredients in the bars.  They contain minimal sugar, you will find some present in the chocolate coating.  Some other ingredients organic brown rice syrup, and gluten free puffed amaranth and rice flour.  Healthier ingredients, and definitely no guilt with each bite!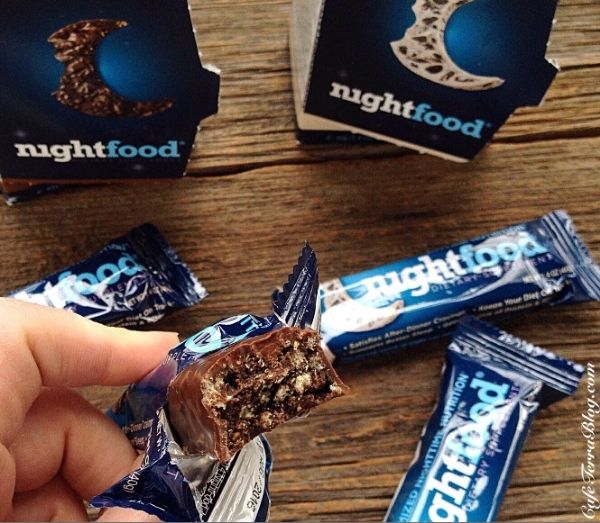 These bars are exactly as described, delicious, and such a perfect night time snack!  They are full of chocolatey flavor, but not too sweet.  The best part, no nights waking up hungry ROCKS!
Disclaimer:  I recieved the Nightfood bars to sample and review, all the opinions and thoughts are my own.